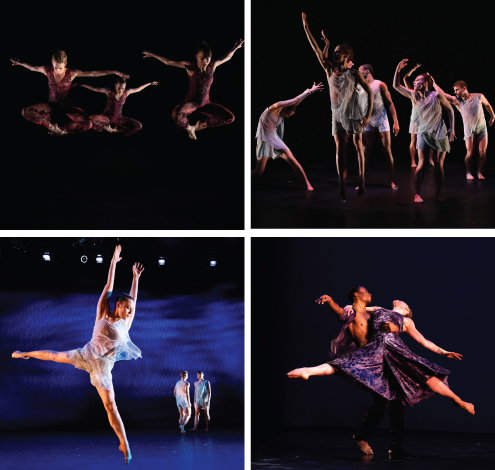 Amanda Selwyn Dance Theatre's
19th Annual Performance Season 
World Premiere of Crossroads
Thursday-Saturday, June 20-22, 2019 at 7 p.m.
New York Live Arts | 219 West 19th Street, NYC
Crossroads premiered in June 2019. The piece explores forging into unchartered waters and that tumultuous process of self-discovery. Inspired by the work of Magritte and Escher, Selwyn collaborated with scenic & costume designer, Anna-Alisa Belous to shape a surrealistic landscape that highlights these lingering moments at the crossroads, choosing one path or another, and how these moments steer the course of our lives.
Choreography: Amanda Selwyn and dancers 
Dancers: Alex Cottone, Michael Bishop, Manon Hallay, Misaki Hayama, Isaac Kerr, Torrey McAnena, Ashley McQueen, Sarah Starkweather
Costume and Scenic Design: Anna-Alisa Belous 
Sound Design: Joel Wilhelmi
Stage Manager: Jaimie Van Dyke