Amanda Selwyn Dance Theatre creates original and dynamic dance theatre that raises questions, challenges social norms and values, and magnifies humanity through dance. Presenting dance in an immediate, mature, and inclusive way, we engage audiences from start to finish and beckon a response of thought, feeling, and soul
Join us for upcoming Amanda Selwyn Dance Theatre events:
Holiday Performance & Party
Wednesday, December 5, 2018 | 6-9 p.m.
Tickets on Sale NOW!
View 34, NYC
401 East 34th Street
New York, NY 10016
Winter Open Rehearsal
Tuesday, February 12, 2019 | 6:30-8:30 p.m.
The Ailey Studios, NYC
Crossroads World Premiere
June 20-22, 2019 7:30 p.m.
New York Live Arts, NYC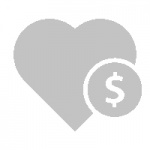 DONATE TODAY!
DOWNLOADS
Amanda Selwyn Dance Theatre | 19 Years of Dance 
Amanda Selwyn Dance Theatre Program Overview
Company Trifold Brochure