Amanda Selwyn Dance Theatre creates original and dynamic dance theatre that raises questions and magnifies humanity through dance. Presenting dance in an immediate, mature, and inclusive way, we engage audiences from start to finish and beckon a response of thought, feeling, and soul.
Upcoming Events:
Green Afternoon VII
BUY TICKETS
Saturday, July 13, 2019 at 5 p.m.
Home of Marcia Previti & Peter Gumpel
East Hampton, NY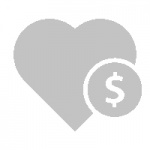 DONATE TODAY!
DOWNLOADS
19 Years of Dance 
Electronic Press Kit
Company Overview
Company Annual Report 2018