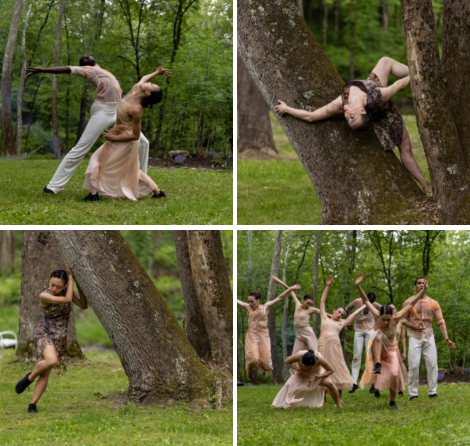 Dance for Your Dinner
Saturday, May 22, 2021 | 5 p.m.
CS Coach House | High Falls, NY
An early evening of dance, community, nature, delicious food and drink, and more!
View Photos
Schedule of Events
Exploration of  Camp and Stream Coach House & Main House
Live dance installations throughout the grounds

Notes in Motion Tik Tok style line dance with company artists.

Dinner supporting local favorites and 

 Amanda Selwyn Dance Theatre modern dance performance.