Board of Directors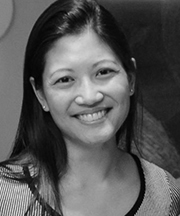 Bridgette LinBoard President
---
Bridgette Lin works as a financial services professional with over 8 years of accounting and auditing experience in the asset management industry. She attended the University of North Carolina at Chapel Hill, where she received B.A. degrees in Communication Studies and Philosophy and a Masters degree in Accounting. Bridgette has always been an active supporter of the arts and has an extensive background studying different mediums of dance, music, and yoga.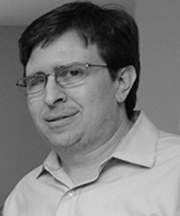 Patrick ForhaneSecretary/Treasurer
---
Patrick Forhane has been employed as a Credit Officer at Citibank since returning home to New York. Prior to returning to New York, he held various positions in consumer and business banking on the west coast. He earned an M.B.A. from Webster University and a B.A. in Economics from UC San Diego. Patrick has traveled the world extensively and loves to experience the arts and culture that New York has to offer. He has taken a keen interest in the arts since his first visit to Radio City as a teenager.
Zahra El-Mekkawy
---
Zahra El-Mekkawy is an agile, energetic, and results-driven risk and operations professional, with significant leadership experience in both the private sector and the regulatory & policy arena. She has had an extensive career in risk management with several financial institutions. Zahra is currently Senior Managing Director at AIG.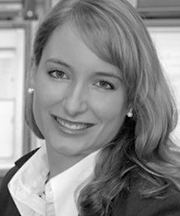 Constanze Gerstner
---
Constanze is a former competitive ballroom dancer in Latin and Standard. Dancing is her absolute passion. She won several State Championships in her home country Germany. Besides her sportive accomplishments she holds a Bachelor in Business Administration from BW Cooperative State University and a Master of Finance degree from Frankfurt School in Germany. After graduating she started her career in Sales & Trading in Germany and has 8 years of work experience on trading floors in Frankfurt, London and New York. After moving permanently to New York last year, Constanze is looking forward to working together with ASDT/NIM to increase the platform and bringing performing art programs to public schools in NYC.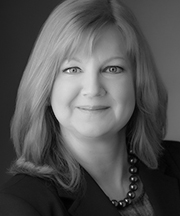 Kathryn KesselBoard Member
---
Kathy Kessel is Senior Vice President, Executive & Global Compensation for MetLife in New York City, with more than 20 years of experience providing solutions to engage talent and achieve business objectives. Kathy holds a Bachelor's degree from Miami University in Ohio, and an MBA from Northwestern University's Kellogg Graduate School of Management where she focused on International Business and Management Strategy.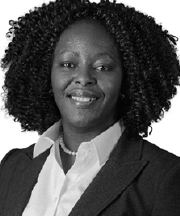 Tembi SibandaBoard Member
---
Stembile "Tembi" Sibanda has 15 years experience of  data governance, technology implementation and managing 'big data' projects in the banking and capital markets space. She has a significant track record of successfully transforming businesses and assisting them gain competitive advantage through technology and data focused strategies worth billions of investment dollars

Tembi brings deep general management experience, strong business operational acumen and a thorough understanding of finance and fundraising. She is extremely passionate about supporting not-for-profit organizations and the arts by figuring out innovative financing ways that enable them to achieve their goals.

Tembi  began her career at big four powerhouse PricewaterhouseCoopers, spent some time as  a senior manager at Australia's  largest bank, the Commonwealth Bank of Australia, and is currently an  Associate Director at CrossCountry Consulting as the lead of the data governance practice. She holds a Bachelors in Accounting Sciences from the University of South Africa and an MBA from Duke University's Fuqua school of business. In her spare time, aside from figuring out how to create technology big bangs,  she loves to write , play squash and hike through the various forests and ancient ruins of the world.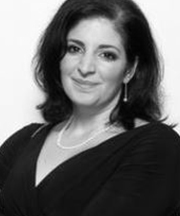 Andrea Moore
---
Andrea Moore is a Digital and Omni-Channel Executive with extensive experience in Fashion Retail and Consumer Brands. Experienced in conceptualizing, launching and growing online and omni-channel businesses proficiently and profitably. Extensive experience in strategy; online and offline marketing; sales planning and forecasting; web re-platform and redesign; project management; talent assessment and team building; as well as operations and production aspects of online businesses.

Also significant experience in launching and expanding customer loyalty programs from concept to implementation to optimization, as well as catalog/CRM functions. Experience in large, publicly traded companies, as well as small, entrepreneurial, private-equity backed organizations. Work with Board and C-Suite executives as well as digital and online team members. FIT Adjunct Professor; Astia.org Startup Mentor.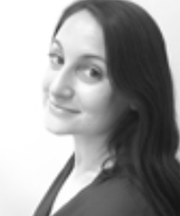 Allison WarrenBoard Member
---
Allison Warren is a book-to-film executive at entertainment companies Aevitas Creative Management and Anonymous Content, based in New York. Previously, Warren worked in the film and television business in Los Angeles, where she also worked with Pentacle and Dance Resource Center, nonprofit management support and service organizations for the performing arts and dance community. Warren received a BS in Television, Radio, and Film from the S.I. Newhouse School of Public Communications at Syracuse University. Originally from Philadelphia, Warren is a dance lover who trained from ages 6-18 with former Pennsylvania Ballet soloist and ballet mistress Lisa Collins Vidnovic, founder and director of Metropolitan Ballet Academy & Company. Dancing with Metropolitan Ballet Company, Warren enjoyed performing works by Kanji Segawa, Jessica Lang, Katarzyna Skarpetowska, as well as classical repertory.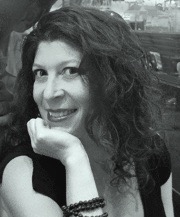 Amanda Selwyn
---
Amanda Selwyn  founded Notes in Motion/Amanda Selwyn Dance Theatre in 2000 and in seventeen seasons, has directed over 40 productions, developed a network of artists, and created the curriculum for Notes in Motion Outreach Dance Theatre's arts-in-education programs.

Amanda's choreographic works include: Refuge, Renewal,  It's a Game, Detour, Five Minutes, Passage, Undercurrent, Hearsay, Interiors, Disturbance, Salut, Tilt, Tidal, Shift, Siren, Contradicting Unity, Save My Spot, Hold On, Momentum, and Behind Us. She has choreographed dance for Chicago's Motivity, a collective of modern choreographers; for theatre productions including House on Mango Street, Free to be You an Me, Once Upon a Mattress, The Wiz, Little Shop of Horrors, and Charlie & The Chocolate Factory; and for her original theatre productions which include Herland, Yellow Feather, and Slitting the Clouds. In addition to her choreographic work, Amanda has directed off-broadway theatre in NYC at John Houseman Studio, 30th Street Theatre, Grove Street Theatre, Kraine Theatre, Center Stage, and the Producer's Club. Amanda teaches dance and theatre to New York City children and has been on faculty at independent schools including The Brearley School, Brooklyn Friends School, Beit Rabban School, Solomon Schechter School, and the New Acting Company. She has taught dance composition and technique at the Berkshire Institute for Music and Art and taught dance and theatre in Israel at the Israel Museum, English Village, and the Arad Community Center. Amanda led the workshop "Accessing Inspiration for Dance-Making" at the NYC Arts-in-Education Roundtable's 2007 Face to Face conference and "Teaching a Choreographic Process" at the 2008 and 2011 conferences. She presented her choreography at NYU's Women and Theater conference in 2003. She is the recipient of grants from the NY State Council on the Arts, The Harkness Foundation for Dance, the Friars Foundation, the Illinois Arts Council, Lower Manhattan Cultural Council's Community Arts Fund, Bronx Council on the Arts, NYC Department of Cultural Affairs Cultural Development Fund, and the Bossak/Heilbron Charitable Foundation. In 2008, Amanda participated in the Choreographer's Lab program at Jacob's Pillow in Beckett, MA. Her work has been presented twice on Jacob's Pillow Inside/Out Stage, in the DUMBO Dance Festival, APAP Conference Showcases, the COOL NY Dance Festival, WestFest Dance Festival, Movement Research's Performance Series, Dance Teacher Summit, Earth Celebrations, Dixon Place, and Pushing Progress at Peridance. Amanda has a 500-hour yoga teacher's certification from Laughing Lotus Yoga Center in NYC and teaches yoga privately and at Crunch Gym in NYC. She has a Masters from NYU's Tisch School of the Arts in performance studies and a B.S. from Northwestern University in theatre, women's studies, and dance.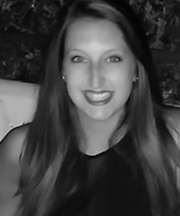 Carly Weisel
---
Carly Weisel has been in the education field for the last 9 years. She taught English in Philadelphia for a number of years, after graduating from Temple University, and realized there was something missing. After receiving her Masters from the University of Pennsylvania, she became a school and mental health counselor. Since coming to New York, Carly has gone back into the high school classroom, teaching English in East Harlem. While not an artist, Carly has always had a deep appreciation for the arts, sparked at an early with constant trips to art museums, dancing as a child, and being taken to the ballet and theater. Her passion for educational equity and the arts came together when she joined the Board of Directors, and Carly hopes to be able to continue to bring the artistic opportunities and outlets to students all over New York City.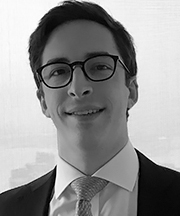 Max Winitzki Walsh GoldvagBoard Member
---
Max Winitzki Walsh Goldvag has worked in finance since his high school years, having started his career in São Paulo, Brazil, where he was born and raised, and later moving to New York. Max worked in Deutsche Bank's Latin America Debt Capital Markets and Americas Mergers & Acquisitions groups, covering clients in the private and public sectors. An entrepreneur at heart, Max set off to advise on investment opportunities across a wide array of industries in both the US and Latin America. He recalls being passionate about the arts in all its forms since he was a child, participating in plays and musicals in high school, and drawing, writing and photographing throughout his life. Max holds a B.A. in Business Administration with minors in Strategy and Finance from Fundação Getulio Vargas – EAESP.
---
Board of Advisors
Rebecca Kelly
Artistic Director — Rebecca Kelly Ballet
Deb Margolin
Writer/Performance Artist — Adjunct NYU Professor
Billy Siegenfeld
Artistic Director — Jump Rhythm Jazz Project & Northwestern University Professor