Artists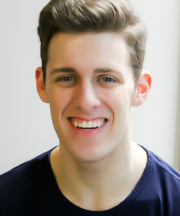 Jarred Bosch
Principal Dancer
---
Originally from Mississippi, Jarred Bosch received his BFA from Marymount Manhattan College. Since graduation, he has performed throughout Europe, Canada, China and the United States. most notably with the Nikolais-Louis Foundation at the Yang Li Ping International Dance Festival in Beijing, China. He is currently the rehearsal director for LaneCoArts and works with other companies such as Jackie Nowicki's NOW Dance Project, Aaron McGloin Dance, Project 44 and Exit12 Dance Company. He has also spent his summers studying with Parsons Dance, Springboard Danse Montreal and Nederlands Dans Theater.
As an educator and choreographer, Bosch teaches for Peridance Capezio Center, Broadway Donations, and various studios and companies classes around the United States. Alongside receiving top honors with his choreography at various competitions, his work has also been presented at Pushing Progress Showcase Series, WaxWorks, Dixon Place and the Peridance APEX Showcase as well as various venues throughout the United States
Alex Cottone
Principal Dancer
---
Alex Cottone grew up in Boca Raton, Florida where he attended Alexander W. Dreyfoos Jr. School of the Arts where he trained with Jeff Satinoff and Jan Hanniford Goetz. There, Alex had the opportunity to work with Margo Sappington and Troy Powell. He received additional training from Joffrey Jazz and Contemporary. After graduating high school, Alex attended Marymount Manhattan College (New York, NY) and earned a BFA in modern dance. While at Marymount, Alex had the opportunity to work with artists such as Cherice Barton, Emery Lecrone, Lar Lubovitch, and Kate Skarpetowska. Alex was an original member of Billy Bell's Lunge Dance Collective. In 2014, he participated in Springboard Danse Montreal where he worked with Aszure Barton and Artists as well as MADboots Dance. On the side, Alex has subbed contemporary classes at Broadway Dance Center. This past year, he was given the opportunity to perform at BC Beat with choreographer Reed Luplau. This is Alex's first season with Amanda Selwyn Dance Theatre.
Adam Dickerson
Principal Dancer
---
Adam Robert Dickerson was born and raised in Colorado. After graduating high school, Dickerson began his training with the Colorado Jazz Dance Company under the direction of Zetta Alderman. He continued his training at Colorado College with Patrizia Herminjard and Debbie Mercer. While at CC, he performed works by Anna Sokolov and Trisha Lai while attending Summer Intensives at the Martha Graham School. Additionally, he choreographed works for the American College Dance Festival (two final gala recognitions), the Grand Prix Semi-finals, and the Colorado Springs Fine Arts Center. Dickerson spend one year with with Graham 2 before joining Amanda Selwyn Dance Theatre in 2015. This is Adam's fourth season with the company.
Manon Hallay
Principal Dancer
---
Manon Hallay was born in France. She started dancing in the Conservatoire de Tarbes and went to Bordeaux at 13 to study in a pre-professional course.Two years later she has been accepted to the Royal Ballet School of Antwerpn and had the opportunity to work with choreographer as Sidi Larbi Cherkaoui or Micheal Shannon. She moved out to New-York four years ago to integrate the Alvin Ailey school as a scholarship student. She has been a member of Amanda Selwyn Dance Theatre since 2014 and she is now artistic director of Les Ballets Nomades.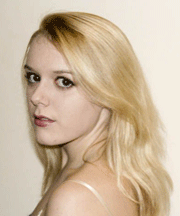 Torrey McAnena
Principal Dancer
---
Torrey McAnena is originally from Abington, Pennsylvania and received the majority of her early dance training at Metropolitan Ballet Academy under the direction of Lisa Collins Vidnovic. She continued her dance training at Marymount Manhattan College, graduating with a B.F.A in dance with a ballet concentration. Recently, Torrey was selected to dance with the Cunningham Fellowship Trust workshops. This is Torrey's fifth season with Amanda Selwyn Dance Theatre.
Sarah Starkweather
Principal Dancer
---
Sarah Starkweather is a contemporary dancer and ACE Certified Group Fitness Instructor based out of New York City. Since 2009, Sarah has performed over 100 times with professional companies from Texas, Missouri, and New York. Sarah has worked with choreographers such as Jennifer Archibald, Amanda Selwyn, Derek Mitchell, Marial Limon, Jennifer Medina, Ashley L. Tate, and Ashley McQueen. Sarah has presented her own work at festivals and venues in San Antonio, TX, and St. Louis, MO, as well as at The Center for Performance Research in Brooklyn, NY. Sarah holds a BA in Psychology from The University of Texas at San Antonio during which time she also began her classical training with Catalina Garza, Ernesto Quenedit and Esther Mayer of The Cuban National and Royal Ballet, respectively. Sarah is a founding member of the San Antonio Dance Fringe, and continues to teach technical, choreographic, and leadership workshops across Texas and the United States through MA Dance.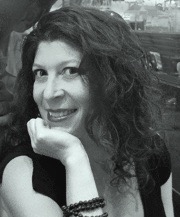 Amanda Selwyn
---
Amanda Selwyn  founded Notes in Motion/Amanda Selwyn Dance Theatre in 2000 and in eighteen seasons, has directed over 65 productions, developed a network of artists, and created the curriculum for Notes in Motion Outreach Dance Theatre's arts-in-education programs.
Amanda's choreographic works include: Crossroads, Refuge, Renewal,  It's a Game, Detour, Five Minutes, Passage, Undercurrent, Hearsay, Interiors, Disturbance, Salut, Tilt, Tidal, Shift, Siren, Contradicting Unity, Save My Spot, Hold On, Momentum, and Behind Us.  She has presented 17 New York Seasons at venues including: NY Live Arts, Mark Morris Dance Center, The Kumble Theater, Tribeca Perfoming Arts Center, John Jay College, Danspace Project, Ailey Citigroup Theater, Dance New Amsterdam, and others.  She has choreographed dance for Chicago's Motivity, a collective of modern choreographers; for theatre productions including House on Mango Street, Free to be You an Me, Once Upon a Mattress, The Wiz, Little Shop of Horrors, and Charlie & The Chocolate Factory; and for her original theatre productions which include Herland, Yellow Feather, and Slitting the Clouds. In addition to her choreographic work, Amanda has directed off-broadway theatre in NYC at John Houseman Studio, 30th Street Theatre, Grove Street Theatre, Kraine Theatre, Center Stage, and the Producer's Club. Amanda teaches dance and theatre to New York City children and has been on faculty at independent schools including The Brearley School, Brooklyn Friends School, Beit Rabban School, Solomon Schechter School, and the New Acting Company. She has taught dance composition and technique at the Berkshire Institute for Music and Art and taught dance and theatre in Israel at the Israel Museum, English Village, and the Arad Community Center. Amanda led the workshop "Accessing Inspiration for Dance-Making" at the NYC Arts-in-Education Roundtable's 2007 Face to Face conference and "Teaching a Choreographic Process" at the 2008 and 2011 conferences. She presented her choreography at NYU's Women and Theater conference in 2003. She is the recipient of grants from the Dizzy Feet Foundation, NY State Council on the Arts, The Harkness Foundation for Dance, the Friars Foundation, the Illinois Arts Council, Lower Manhattan Cultural Council, Bronx Council on the Arts, NYC Department of Cultural Affairs, Bossak/Heilbron Charitable Foundation, and others. In 2008, Amanda participated in the Choreographer's Lab program at Jacob's Pillow in Beckett, MA. Her work has been presented twice on Jacob's Pillow Inside/Out Stage, at Tribeca Performing Arts Center, and at many festivals including: Wassaic Dance Festival, Footprints Dance Festival,the DUMBO Dance Festival, APAP Conference Showcases, the COOL NY Dance Festival, WestFest Dance Festival, Movement Research's Performance Series, Dance Teacher Summit, Earth Celebrations, Dixon Place, and Pushing Progress at Peridance, and many others. Amanda has a 500-hour yoga teacher's certification from Laughing Lotus Yoga Center in NYC and teaches yoga privately and at Crunch Gym in NYC. She has a Masters from NYU's Tisch School of the Arts in performance studies and a B.S. from Northwestern University in theatre, women's studies, and dance.
Maggie Westerfield
Principal Dancer
---
Maggie Westerfield grew up in Cincinnati, Ohio. There she began her training at Planet Dance under the direction of Missy Lay Zimmer and Andrew Hubbard. She furthered her education by attending summer programs including Peridance Blueprint as well as Cedarlake 360 on full scholarship. Westerfield danced as a soloist for Exhale Dance Tribe, in addition to performing with the Cirque Du Soleil Bug Squad, Asia Duo Dance Company, and in the Capezio 125 Year Gala at New York City Center. She received a BFA from New York University's Tisch School of the Arts where she has had the pleasure of performing works by Deborah Jowitt, James Martin, José Limón, and Vita Osojnik.  She is most recently working with Amirov Dance Theatre and is thrilled to join Amanda Selwyn Dance Theatre this season.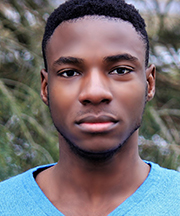 Fabricio Seraphin
Fabricio Seraphin
---
Born in Haiti, Fabricio was raised in Florida where had the opportunity to attend many arts institutes from high school on. He attended many dance programs as such as the American Dance Festival and has worked with several artists such as Sonya Tayeh and Bill T Jones. He graduated with a BA in Theatre, Minor in dance and a Minor in nutrition from Millikin University, where his featured solo placed top in the American college dance Association. Fabricio has previously worked as an aerialist and dancer for The Rainbow Circus in Miami. He is currently working with I-kada contemporary dance and is thrilled to be the newest member of the Amanda Selwyn dance theatre.
Nir Arieli
Photographer
---
Nir Arieli launched his career as a military photographer for the Israeli magazine Bamachane, before receiving a scholarship to pursue a BFA at New York's School of Visual Arts; he graduated with honors. Nir's photographic passion is within the portraiture and dance fields. He is an admirer of gentleness, beauty that embodies a sense of conflict and physical intelligence.
Nir received the Silas H. Rhodes Scholarship (2009-2012), SVA's Photography Department Award (2009, 2011) and the 5th Year Award by Gotham Imaging and FotoCare (2012). He was chosen as one of the 2013 talents to watch by "Next" magazine, was a USA winner of Flash Forward (2015) and won 1st place in the PDN "Faces" portrait contest (2012). Nir was nominated for the Tierney Fellowship (2012) and PDN's 30 New and Emerging Photographers (2013), was a finalist in the Google Photography Prize (2012) as well as in W. magazine's "In A Fashion Minute Video Contest" (2010) and a semi-finalist in the Adobe Design Achievement Awards (2012). His work has been published, exhibited and collected internationally and his New York clients include the Juilliard School, The Ailey School, The School of Visual Arts, Time Out NY, Bloomingdales, Gallim Dance, , MADboots Dance, Hewman Collective, Pontus Lidberg, Loni Landon, Jonah Bokaer and Shannon Gillen, among others.
Nir is represented in NYC by Daniel Cooney Fine Art gallery, in North Carolina by MoNA gallery and in Israel by Pinzeta initiative. His second solo show "Flocks" was on view at Daniel Cooney Fine Art gallery between April 21st and June 4th 2016.
Anna-Alisa Belous
Costume Designer
---
Anna-Alisa Belous received an M.F.A. in textile design from the Art and Design Academy in St. Petersburg, Russia and an M.F.A. in costume design from Brandeis University. She has designed costumes for Nai-Ni Chen Dance Company, Philadanco (PA), Elisa Monte Dance Company, Big Apple Baroque, Dusan Tynek Dance Company, Rebecca Kelly Ballet, Carolyn Dorfman Dance Company, Marymount Manhattan College, The Juilliard School, Actor's Shakespeare Project (MA), Portland Stage Company (ME), Manhattan School of Music Opera Department, Immigrant Theater, The New School for Drama, LAB Theater, Boston Playwrights Theater (MA), Modus Opera, and Blessed Unrest Company both as set and costume designer. Anna-Alisa works as an Artist in Residence for Dance Department at Williams College, MA. She has been costume designer for Amanda Selwyn Dance Theatre since 2002.
Christopher Duggan
Photographer
---
Christopher Duggan is a highly-respected NYC-based wedding/dance photographer. 10+ years of experience as a dance photographer in New York City and for Jacob's Pillow Dance Festival have helped me master the art of photographing fleeting, meaningful moments that happen in the blink-of-an-eye. Unlike any other art form, photography and videography are the only ways to record the experience of dance. There is no score, no canvas, and no repetition. No two moments are ever the same. When I photograph dance, I anticipate when the most climactic and special moments are about to happen, so I can capture them in a split second. Those split seconds hold the true essence of the dance. My photographs have been published in The New York Times, Dance Magazine, Style Me Pretty, and The Knot, among others, and displayed in exhibitions at The National Museum of Dance, Jacob's Pillow Dance Festival, Dance New Amsterdam and The Rock n' Roll Hall of Fame.
Zachary Ludescher
Video Supervisor
---
Zachary Ludescher is a Brooklyn-based filmmaker and co-founder of Dakoit Pictures. Zachary began his career editing numerous shorts, commercials, and documentaries, including the 2006 Mid-Atlantic Emmy Award-winning documentary "LifeLinkPSU: A Road to Independence." Since then, he has branched out into high-definition cinematography, shooting a profusion of both narrative and non-narrative work. In addition to his collaboration with Amanda Selwyn Dance Theatre, he is currently producing Beer Nation, a series for the web that follows this country's beers from brewery to pint glass. His latest piece, Brooklyn is for Lovers, can be viewed online at www.goboHD.com.
Dan Ozminkowski
Lighting Designer
---
Dan Ozminkowski has a B.F.A. in theatre design/technology from the Conservatory of Theatre Arts & Film, Purchase College. He has collaborated with Amanda Selwyn Dance Theatre since Disturbance in 2006. Recent regional credits include Treasure Island – A New Musical (Arkansas Repertory Theatre); Let Me Down Easy (Arena Stage, Wexner Center, Philadelphia Theatre Company, San Diego Repertory Theatre, Berkeley Repertory Theatre). Additional design credits include Spirit of Uganda 2010, 2012 (North American Tours); Treehouse Shakers (US tours);  A Celebration of Maurice Sendak with Tony Kushner (92Y); If You Could See (o/o Broadway); To Walk in Darkness & B*tch (o/o Broadway); Merry-Go-Round Playhouse (Four Musicals). Associate & Assistant work includes: One Night With Janis Joplin (Regional Tour); Impressionism (Broadway), and Le Reve (Wynn, Las Vegas). Nominated, Barrymore PECO Award 2011. A member of United Scenic Artists local 829.
Jaimie Van Dyke
Stage Manager
---
Jaimie Van Dyke  has been working with ASDT since 2012! Select SM credits include: Hasan Minhaj: Homecoming King (Cherry Lane Theatre, Nat'l Tour, Netflix). Roar of the Greasepaint… (Goodspeed), Sworn Virgin and Doruntine (NYC and Balkan tour with Teatri Oda of Kosova), Nick, A Midsummer Night's Dream, ArtCampSexyTimeFootball, Eurydice's Dream, A Christmas Carol, and Lying all with Blessed Unrest. A Beautiful Day in November on the Banks of the Greatest of the Great Lakes (New Georges/ Women's Project), Bright Half Life and Ironbound (Women's Project), How to Get into Buildings (New Georges), K2 (Underground Theatre, CA), Empire of the Trees (Wizard Oil Productions), La Voix Humaine (Undergroundzero Festival), Tonight at 8:30 (Guild Hall, directed by Tony Walton) and many more. She has also worked with Take Dance and American Composer's Orchestra. IT Award recipient Outstanding Stage Manager 2010.
Joel Wilhelmi
Sound Designer
---
Joel Wilhelmi is the theater technical coordinator at the Ailey Citigroup Theater. He is proud to be working with Amanda since 2007! His design credits include Sweeney Todd, Spelling Bee, Snapshot, India Dreaming, Motel Blues, The Heiress, Low Life, Three Women in Indecision, and Bogusnova.. He was sound engineer for many theatre productions including The Listener, Bridge & Tunnel, Dream A Little Dream, Fucking A, Something Old Something New, Blue Surge, Good Thing, The Castle, Evolution, and Hedwig and the Angry Inch, and for films including Palmetto, Madison, Lawn Dogs, People Like Us, The Last Late Night, This Train, Winner Takes All, and My Father's House. This is Joel's tenth season with Amanda Selwyn Dance Theatre.